Isabel offers complete white-label integration via our comprehensive headless API. The Isabel API allows organizations to embed either the Isabel Self-Triage and/or the Isabel DDx Companion functionality into their tools and workflows for a seamless, consistent user experience!
The Isabel Engine that powers both the Self-Triage and the DDx Companion delivers many clinically relevant unique capabilities including:
Self or Virtual Triage with only 11 questions results in a 97% completion rate minimizing drop off
Is independently validated with 20+ studies/articles
Is trusted by clinicians globally for over 20 years
Is the most accurate clinical engine available (96% of time Isabel shows final diagnosis in top10)
Available in virtually any language
Isabel Self-Triage helps patients access the care they need quicker and the engine can be embedded in any digital channel using our comprehensive API. The Isabel Self-Triage engine is unique in many ways:
Isabel Self-Triage only asks 11 standard questions with a 97% completion rate
Patients can access care recommendations in less than 60 seconds resulting in higher engagement and conversions
Allows for unlimited symptoms to be entered either in true free text or from pick list
Never forces a patient to choose their "most important symptom" or self-diagnose to get the care recommendation
Isabel performs as well or better in triage when compared with popular nurse triage protocols
For use in any digital channel or workflow e.g. app, website, virtual assistant, IVR, non-clinical call center agents, portal, etc.
Purpose built with true NLP which makes it the only engine compatible with conversational AI assistants
The Isabel DDx Companion API enables clinicians to expand their differential diagnosis, using just the minimal presenting clinical features, in under a minute within their workflow. Isabel DDx Companion Engine:
Full bi-directional EMR integration
Ranked differential in 60 seconds!
Demographics and symptoms can be fed automatically from source
Differential generated from minimal presenting symptoms
Whether for clinical decision support or omnichannel patient engagement, Isabel's API allows the advanced functionality to completely integrate with any client, in any user experience or workflow.
Isabel's API accepts requests in a URL format with responses returned in a structured JSON/JSONP format. Isabel's API provides a simple, straight forward implementation to get your organization reaping the benefits ASAP.

"We found the Isabel Symptom Checker/Triage API straightforward and easy to use. The documentation was clear and concise. Support from the Isabel team was outstanding. Embedding the Isabel tools into any workflow or UX is easily accomplished!" - Matt Yagey, CEO, MedChat

"Working with Isabel's team has been extremely easy! They are very accessible and helpful! It has been great experience!" - Carlos Cuevas, CEO & Co-Founder, Nuup Corp

"Our work with the team at Isabel Healthcare has been exemplary. The sandbox environment covers all we need. The APIs are logical and straightforward. Best of all though, is the willingness by all at Isabel to give advice and guidance in the use cases we are developing to better deliver patient agency and informed clinician choice." - Ted Miller, Ph.D., CEO, Prompt Health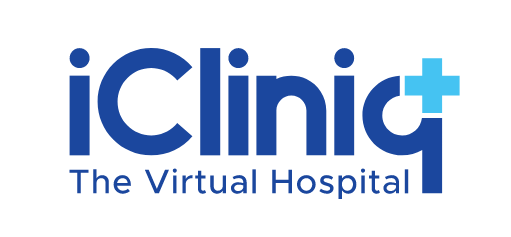 "Being a global player in the digital health space we constantly innovate to give better care to our patients with the best possible experience on our platform. In this endeavor we came across Isabel's Symptom checker/self-triage, and it perfectly fits into our vision to give accurate findings to the patients and at the same time be sensitive to the Physician's time. We are excited about the partnership and the benefits it will provide our users." - Dhruv Suyamprakasam, CEO, iCliniq